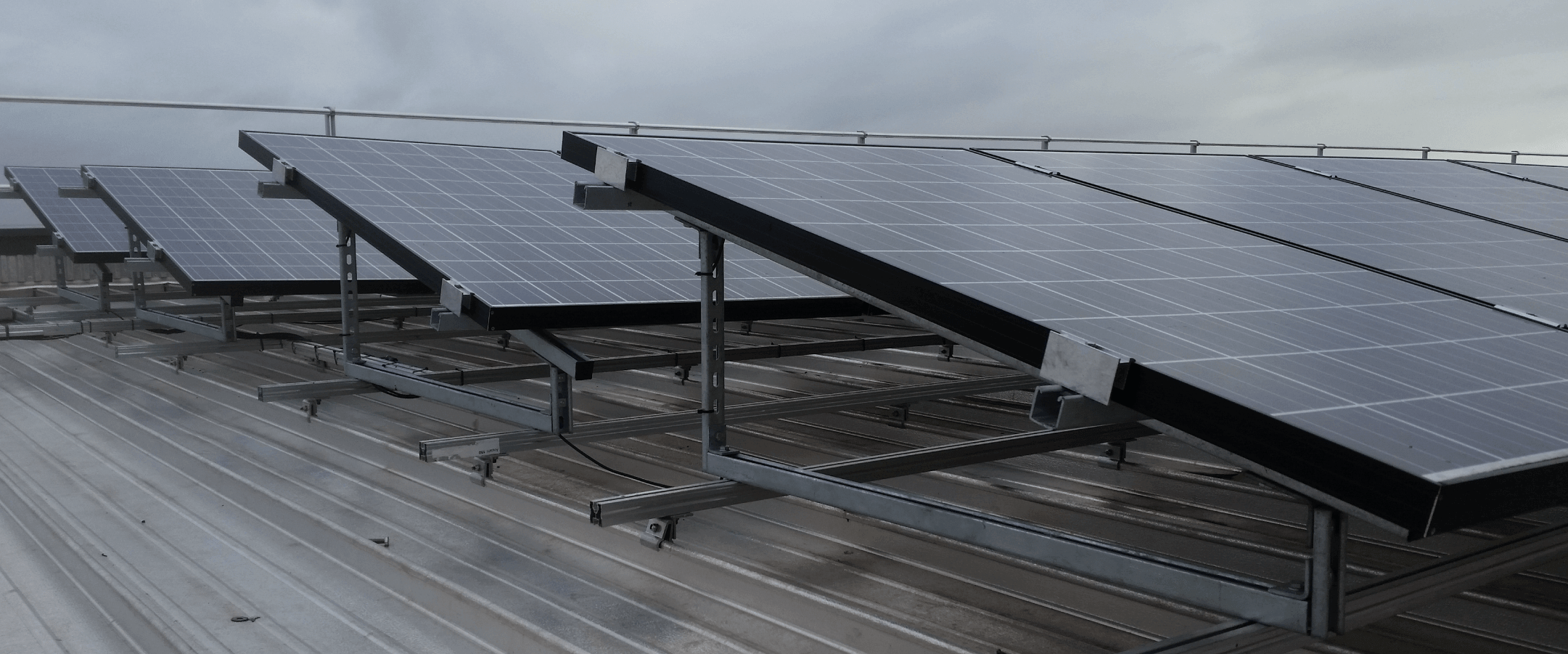 Our Guarantee to you…
All, of our materials are manufactured to the highest of British standards using only UK sourced materials. The hot dipped galvanising protection ensures a long lasting guarantee of 15 years, far superior to any current aluminium system. The low ballast guarantees have been designed and developed to ensure safe practice at all times yet provide loadings that help reduce material and labour costs during installation.
Our standard system without the wind deflectors allows horizontal air flow pressure to pass through the structure and exit at the panels front end. At 10 degree standard angles this air movement has minimal effect upon the installation and the possibility of movement within PV rows. Ballast loadings for this design average at 20 kg per panel as long as there are parapet walls around the perimeter of the buildings roof area for paramount safety.
The wind deflector system virtually eliminates horizontal and vertical air pressure force thus reducing the ballast requirement to an average of just 10 kg per panel again dependant upon a parapet wall being evident around the buildings roof area. Combined with our weighted steel assemblies the polyethelene foam bases provide a substantial friction grip upon the roof membrane without any damage to the roof itself aiding in the prevention of movement from wind forces.
For exposed roof areas without parapet walls and coastal installations our team of engineers will provide slightly higher loading calculations for the safe required ballast per panel. A full detailed calculation document is available for all wind loading criteria upon request.